Yoga means harness.
to learn, bringing you`r being, body, mind and soul in harmonie like a carriage
but i prefer the description of Krishna Chandra:
,,Yoga is writing in the water, total dedication to nothing,,
Yoga bedeutet Anschieren
Die Kunst, das Sein, Körper, Geist und Seele in Harmonie zu bringen, wie eine Kutsche
Ich bevorzuge die Beschreibung von Krishna Chandra:
,,Yoga ist in`s Wasser schreiben, völlige Hingabe für nichts,,
this means for me, using Yoga to experience harmony whit yourself and the being.
Not in the future or yesterday, completely in the present moment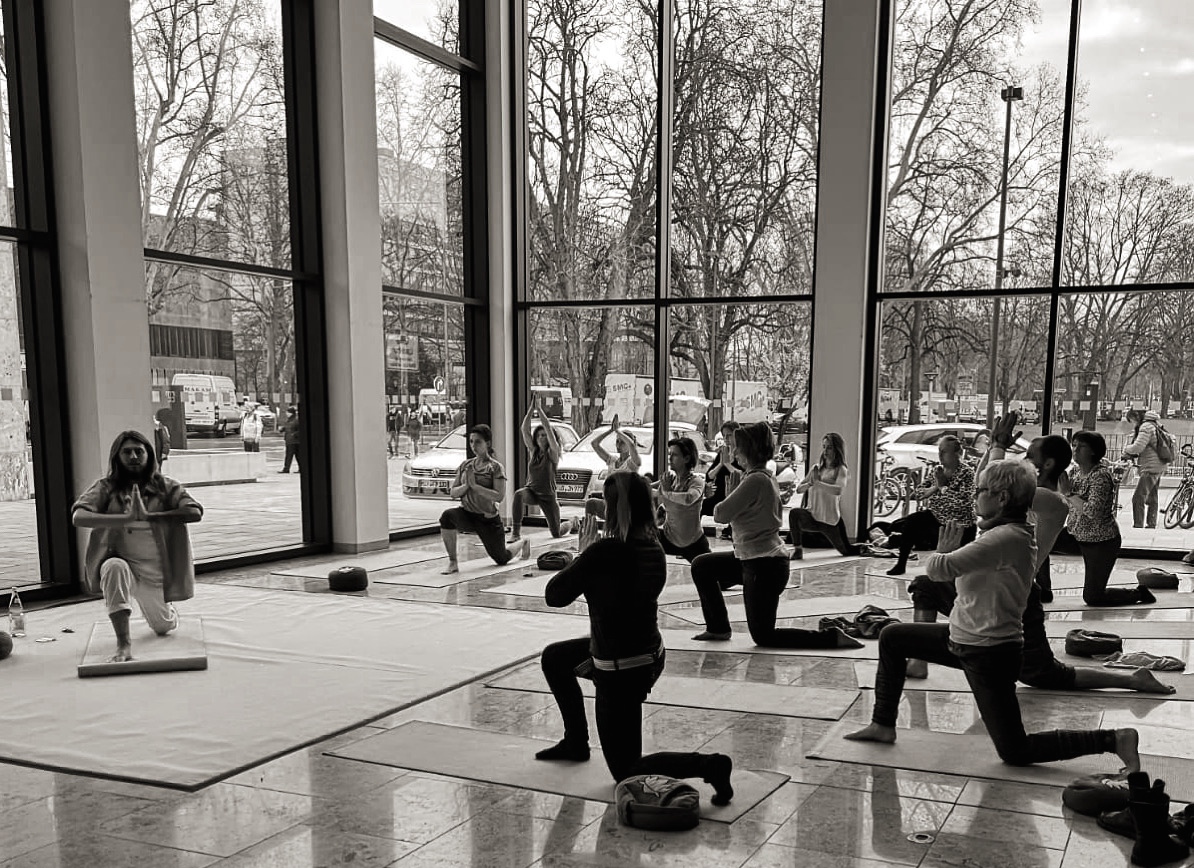 Dies bedeutet für mich, Yoga zu nutzen, um mit sich und dem Sein in Einklang zu kommen.
Nicht im Morgen oder Gestern, sondern ganz im Hier und Jetzt
My interpretation of Yoga is for all kind of people and wants to celebrate the enjoyment of movement,in the flow of life.
Meine Interpretation von Yoga ist für alle Menschen und möchte den Genuss an der Bewegung zelebrieren, ganz im Fluss mit dem Leben.